Headhunters - Winning theTalent War
When looking for that next key executive using headhunters can land you that next top performer quicker and faster than doing it in house. After all that is their job 24 hours a day 7 days a week. They seek out top talent to put in their network.
What is a Headhunter?
No it is not one of those people who live in the jungle and shrink heads... it is a professional recruiter who has a network and following of top executive talent and is considered a trusted adviser. That is the person you want to make sure you are hiring.
The key is the 24/7 focus on talent. That is what they do is find talent. Once in the network, when a match that fits the candidate's requirements comes across their desk they make the call and get you your candidate. If there is not exact match, a good recruiter will leverage that network of top individuals to seek out the best fit...even if it means pulling directly from your competition because chances are they know someone who knows someone in almost any top organization in their field of specialty.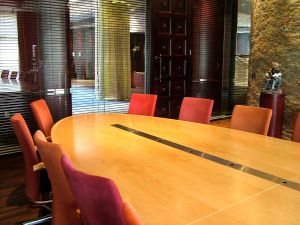 Areas of Specialization
As with any other recruiting capacity, there are areas of expertise or specialty. For instance you can hire an executive headhunter or one that specializes in accounting etc. It is important to find yourself someone who specializes in what you need.
Sometimes the specialization is not in the type of position but the industry. This is perfectly acceptable and a lot of the top recruiting firms employ this type of vertical specialization.
Finding The Best
Like many other services, ask around. Often times the best recruiters are individuals with a highly niched vertical. These people charge top fees but are worth every penny.
You can also look at some of the top firms in you area but remember that a top recruitment firm many not be a "name" firm. Many of those big name firms are good firms but some can be lower performers. Do your homework and ask around.
Next Steps
The next step is to engage the recruiter. Be sure you have every detail of the job description, position requirements and salary/benefits package nailed down.
Better still, and this will shorten the process significantly, have the top 3 reasons the best most talented person would want to do this job and work for your company. Communicate that to a pro and you'll significantly minimized your time to hire.
Return from Headhunters to Job Recruiters
Return to Staffing and Recruiting Essentials Home Page