Las Vegas Employment Agencies
Finding Las Vegas Employment Agencies can be a challenge for many companies because many are set up to work with the 2 major industries in Las Vegas, Service & Construction.

---
Editors Note If you landed on this page because you are looking for a job, visit our Career Center page for more information on how & where to find a job.
---
The challenge then is to find a provider in your niche and one who will give you the attention and service you need to bring in the talent you require.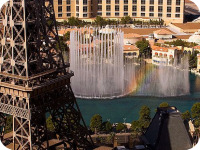 Local Niche Services vs. Large Nationals
Of course you can go with the nationals and they will tell you they can get you what you need but imagine your call in an order for 2-3 people for an emergency project that you need help with immediately.
At the same time, one of the major casino's calls in an order for 30 people, who do you think is going to get the most attention. This scenario is why a company must consider if working with a large national company is right for them. Of course it comes down to the relationship you have with the service.
Niche services offer more hands on attention and visibility with ownership or high level management. It is not unlikely that you can talk to the owner if you pick up the phone. Additionally there is often less turnover at the top. Of course the downside is the smaller niche companies don't have the resources the larger firms have so their is a trade-off.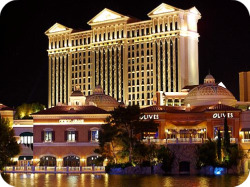 Questions to Ask
When you are dealing with smaller niche services you need to understand 3 things;
What kinds of specialties do they service?
What is their capacity for placing people?
Do they have any certifications?
You want these questions answered as part of your process to select who you will work with in fulfilling your staffing needs.

Return from Las Vegas Employment Agencies to Best Temp Agencies Return to Staffing and Recruiting